ROL Intelligent Office offers solutions heading toward a more connected, collaborative work environment that reduces operational costs and space, and helps increase company representative's efficiency and productivity
Locate Resource
Find resources and reveal them at the office Floor Plan using the RIO Navigator. Get a better overview making it easier clarifying directions and guidance.
Equipment Filter
This is a great tool to narrow down high volumes of equipment and to surface the most relevant results. The content changes it's outcome in real time The filter generates and change the resource lists outcome in real time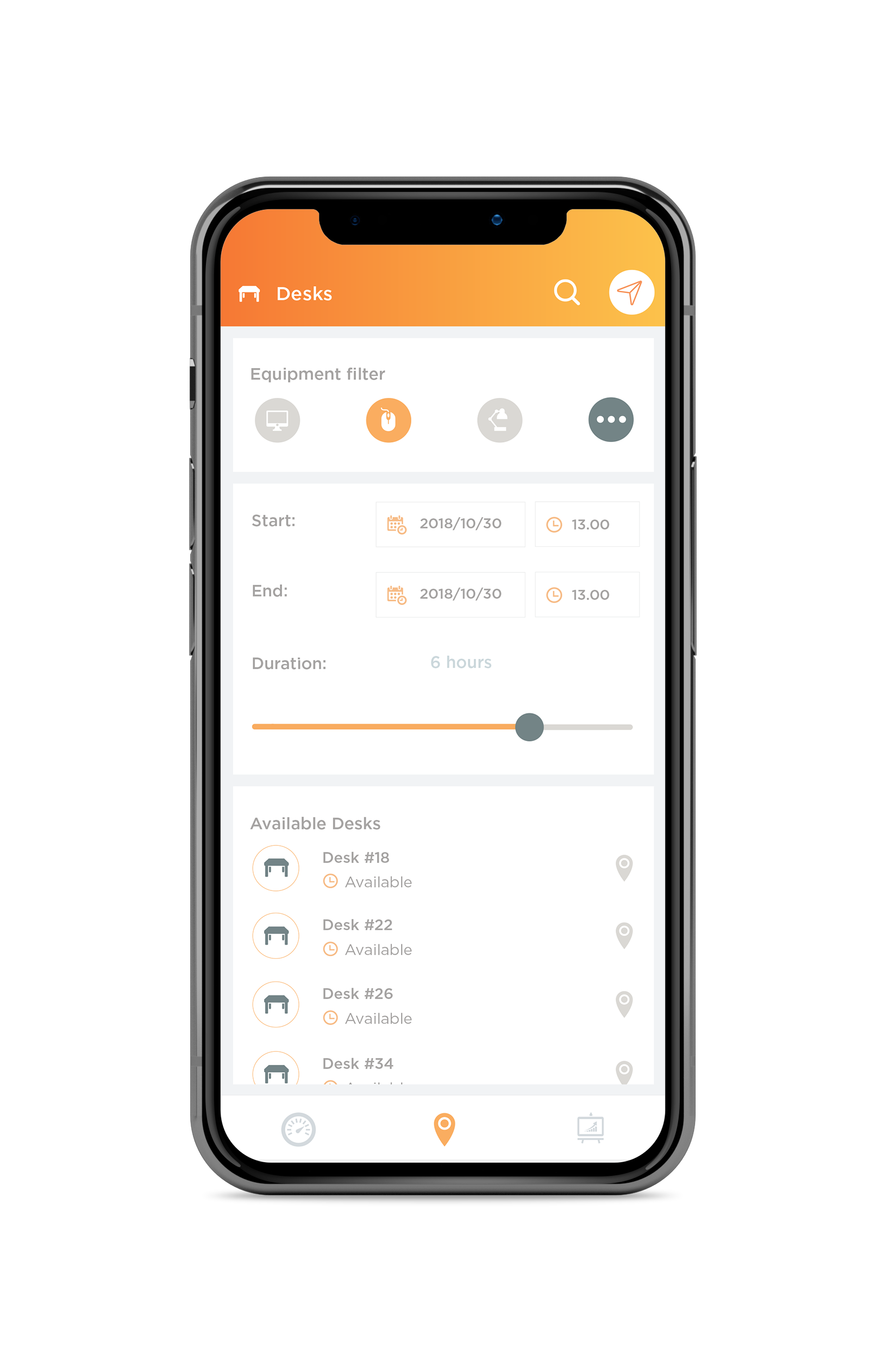 Search
Quickly find an available desk, room or other resource within the office you are located at. Track down and get hold of colleagues in a matter of seconds.
Book
Set up a meeting using RIO Companion. Check availability, filter rooms after desired equipment and book a conference room matching your requirements. Invite attendees, add a meeting description and get notifications integrated with Office 365